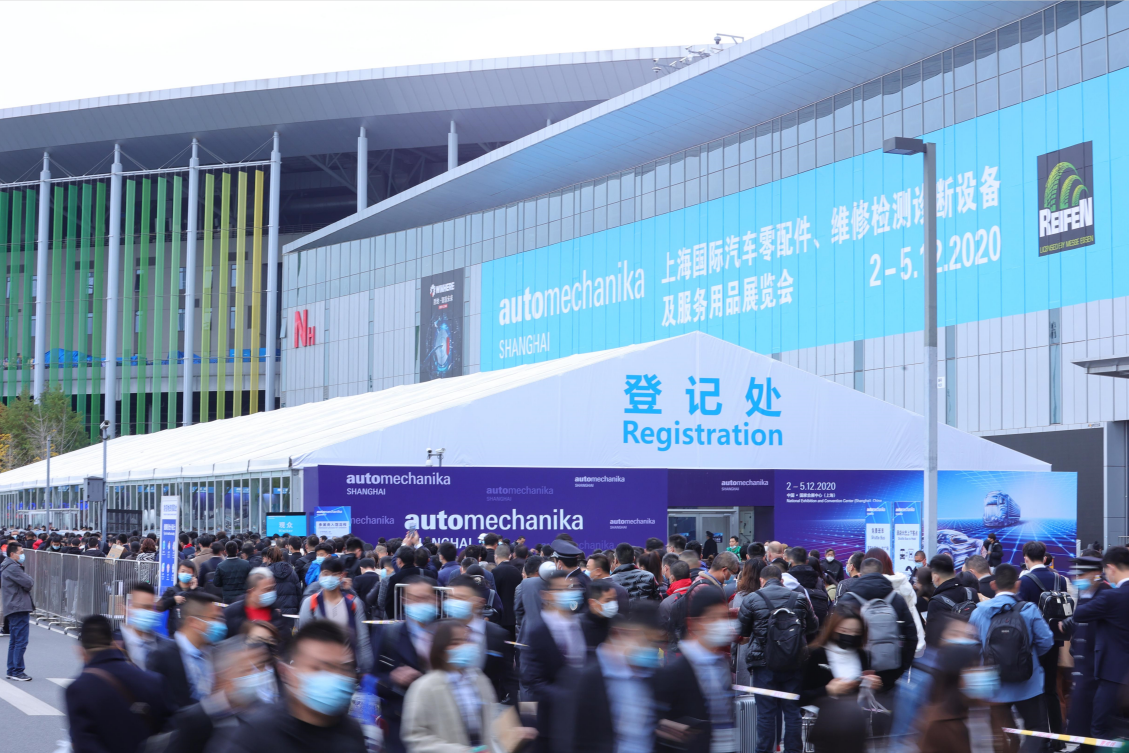 About Automechanika Shanghai 2022
Notice on the move to Shenzhen and the latest schedule of the exhibition
Dear exhibitors, visitors and partners:
In view of the need for all parties to advance the preparations for the exhibition in a timely and efficient manner, the organizer has repeatedly considered and communicated with various parties. The 17th Automechanika Shanghai will make special arrangements and move to Shenzhen International Convention and Exhibition Center (Bao'an New Hall). The new exhibition will be held in a grand manner. On December 20-23, 2022. This Automechanika Shanghai-Shenzhen special exhibition will meet the eager needs of the auto industry insiders for face-to-face business matching of physical exhibitions, and at the same time ensure the best participation plan for all participants.
Ms. Zhou Shaolan, Deputy General Manager of Messe Frankfurt (Hong Kong) Co., Ltd. said: "Automechanika Shanghai is an influential exhibition in the automotive industry. As the organizer, our primary task is to protect the health and safety of attendees, and at the same time, focus on promoting Market morale and stimulate industry confidence. Taking into account the current situation, this exhibition is specially moved to Shenzhen to hold. In fact, Shenzhen has strongly supported the development of the automobile industry in recent years, and cooperated with the perfect facilities and scale of the Shenzhen World Exhibition and Convention Center to provide services for the holding of Automechanika Shanghai in 2022. the best alternative."
Ms. Zhang Li, general manager of China National Machinery International Cooperation Co., Ltd., said: "We have always maintained good communication with the support units and partners of the exhibition, and exhibitors and professional visitors have expressed their ardent needs for business exchanges. In order to conduct a comprehensive survey of business and market information, we have carefully decided to temporarily move this exhibition to Shenzhen. As one of the organizers, we are very grateful for the understanding and support of all participants, as well as our colleagues in the industry who have walked side by side with us during this special period. I look forward to discussing the development of the industry with you in Shenzhen in December."
Shenzhen is a city of technological innovation in South China and an important technology center for the automobile industry cluster in the Guangdong-Hong Kong-Macao Greater Bay Area. As the host venue of this Automechanika Shanghai—Shenzhen Special Exhibition, Shenzhen International Convention and Exhibition Center is currently one of the leading large-scale exhibition complexes in China. infrastructure and complete supporting services.
Automechanika Shanghai
Organizing Committee of Shanghai International Auto Parts, Maintenance Testing and Diagnostic Equipment and Service Supplies Exhibition
---
Post time: Nov-04-2022